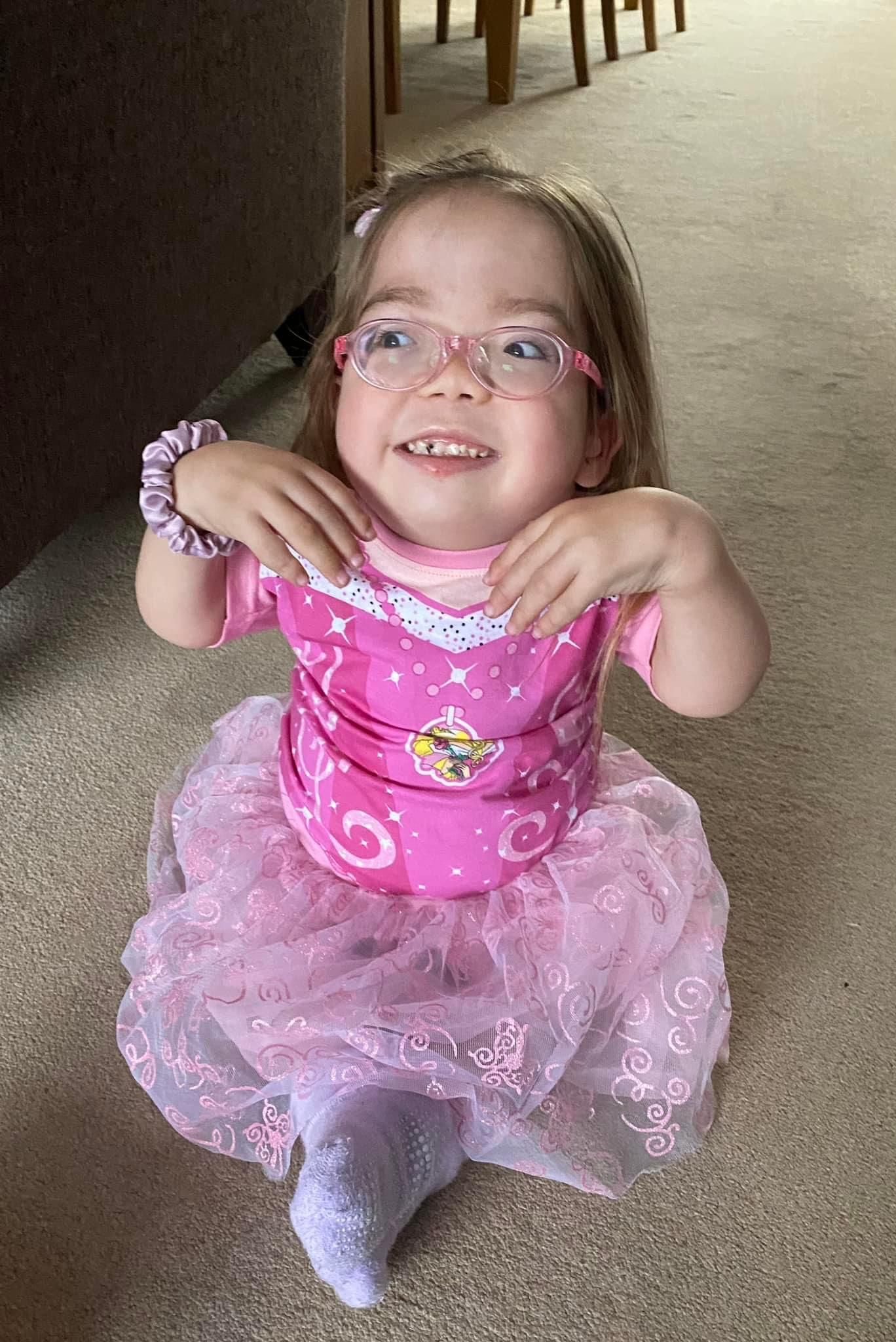 Emmie has a very rare condition Kniest Dysplasia which stops her bones and muscles from growing properly, the condition has affected Emmie's hearing and sight and she is unable to walk or talk, but if you get a moment to look at the ITV report you will see that Emmie doesn't let that hold her back. Emmie has just started school and is doing well academically.
The family need about £22,000 for stage 2 of the works which includes a sink that Emmie can reach, an 'in-floor' lift, and alterations to the stairs and boiler to increase the bathroom size. Devastatingly the family have been advised by Great Ormond Street that surgery is too risky for Emmie and they estimate approximately 10 years life expectancy.
The fundraising is being organized through Tree of Hope Charity and all money raised would go directly to the charity for the alterations of their home, in the words of Hannah and the family:-
"To ensure that Emmie can live her best life "
Friday 16th June 2023, 7pm
The tickets are £80.00 per person which includes a £27.50 donation to Emmie's Tree of Hope charity and includes:-
- Welcome drink by the river Stour on arrival
- Three course dinner and coffee
- Dancing to DJ Scott Dewing until 1am and other entertainment
There will be a raffle and auction, please bring cash or a card 😊
The event is optional Black Tie or Wear Pink! (Emmie's favourite colour) The menu will include a vegetarian option.
With special thanks to our supporters: Scott Dewing, Premier Printers, MH&R, Tiptree, Hearst, Larking Gowen, Banbury Howard, Paddy & Scott's, Calcot & Spa, Fenwick, The London Sleep Co., Fishers, Oakheart Property, Hartwell House, Dreamwave Group, Ellisons Solicitors, Les Chocolats Belges, GBL Associates, delilah, Inchcape Colchester BMW, Bottle Proof, Ipswich Town FC
For further details and to book tickets please contact [email protected]
Call to order tickets
Please call 01206 321 528 to order tickets.