Whether you're seeking a peaceful sanctuary to recharge, or an adventurous escape to ignite your spirit, The Gatehouse in the heart of Suffolk is the perfect choice.
Surrounded by lush greenery and enclosed woodland, the peaceful ambiance embraces you from the moment you step foot on our Kesgrave Hall grounds.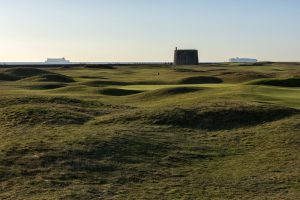 1.Golf getaways
Suffolk offers golf enthusiasts a range of world-class courses that combine challenging play with breathtaking surroundings. Tee off amidst the stunning landscapes of Purdis Golf Club or test your skills at the historic Felixstowe Golf Club, which boasts scenic fairways and meticulously maintained greens. When you book The Gatehouse, our long standing partnerships with these Suffolk Golf courses, means we can arrange all bookings on your behalf, all you need to do is turn up and play.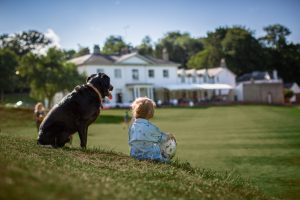 2. Family retreats
The Gatehouse welcomes families with open arms, offering spacious accommodations that effortlessly combine elegance with comfort. Luxurious bedrooms provide ample space for rest and relaxation, while the expansive living areas foster togetherness and quality family time. Walk through the grounds of Kesgrave Hall or explore the nearby adventures of small towns, historic sites and beautiful beaches, there's so much for families to do right on the doorstep of The Gatehouse. After a day of excitement, the stylish kitchen space welcomes you home, equipped with state-of-the-art appliances that inspire culinary creativity. Prepare meals together as a family and gather around the dining table to share stories and create lasting memories.
3. Celebration stays
Unforgettable hen parties, friend-cations and birthday celebrations begin as you step into your luxury private house. Lavish bedrooms provide a haven for relaxation and rejuvenation, while expansive living areas become a stage for laughter, joy, and heartfelt moments. You have the freedom to cook anything your heart desires, in the state of the art kitchen within The Gatehouse, or dine out at the brasserie restaurant, here in Kesgrave Hall. We serve food all day from intimate afternoon teas to delectable three course dinners, the choice is yours. Explore the local area or indulge in The Spa, here on site. Indulge in soothing massages, transformative Elemis facials and tailored treatments, all delivered by skilled therapists dedicated to your relaxation. In the evening, your private alfresco dining areas become the perfect setting for under-the-stars celebrations and winding down. 
No matter what the occasion, The Gatehouse is a truly adaptable space, welcoming in groups of up to eight. As a luxury haven surrounded by woodlands, but still on the doorstep of adventure, the possibilities are boundless. 
For more information or to book please call milsoms Kesgrave Hall Hotel 01473 333741.