Nestled in the heart of picturesque Suffolk, The Gatehouse offers the perfect haven of luxury and tranquillity for groups of up to eight. From historic villages to stunning landscapes, Suffolk is a treasure trove of experiences waiting to be discovered. Let us be your guide to the best activities that await you in this idyllic destination.
Image source: castlestories.net
1. Exploring Historic Villages
Suffolk is an oasis for history enthusiasts, and its charming villages seem to have frozen in time, preserving the tales of years gone by. Wander the cobbled streets of Lavenham, known for its mediaeval timber-framed houses that seem to defy gravity. Stroll through the tranquil gardens of Ickworth House, a Georgian Italianate palace surrounded by rolling landscapes. Or wander back in time at Framlingham Castle, Orford Castle and Sutton Hoo.
Image source: unsplash.com
2. Coastal Retreats and Countryside Strolls
Suffolk's diverse landscapes invite you to explore its natural beauty. Meander along the windswept beaches of Southwold, where colourful beach huts punctuate the coastline, or take in the stunning views from the iconic Orford Ness Lighthouse. For a tranquil escape, embark on leisurely walks through Constable Country, such as Flatford Mill and Dedham Vale, a landscape immortalised by the renowned artist John Constable.
Image source: visitsuffolk.com
3. Shop 'till you drop 
Suffolk is a treasure trove for the fashion-forward, with its charming towns boasting a selection of boutiques that capture the essence of sophisticated style. Stroll through the cobbled streets of Woodbridge, where independent stores showcase carefully curated selections of designer apparel, jewellery, and accessories. Aldeburgh, Sudbury and Bury St Edmunds all offer an eclectic mix of high street brands and independent retailers.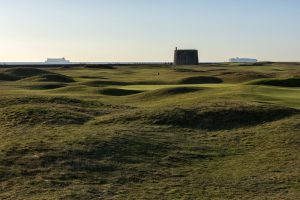 4. Land & Sea 
Suffolk offers golf enthusiasts a range of world-class courses that combine challenging play with breathtaking surroundings. Tee off amidst the stunning landscapes of Purdis Golf Club or test your skills at the historic Felixstowe Golf Club, which boasts scenic fairways and meticulously maintained greens. 
For those with a passion for the sea, Suffolk's coastline offers the perfect setting for sailing escapades. Embark on a yachting journey along the North Sea, watch the ships come in at Felixstowe docks or get your adrenaline going with watersports at Alton Waters. As the sun sets over the horizon, return to The Gatehouse to rejuvenate in lavish surroundings that reflect the spirit of adventure.
5. Rejuvenation and Wellness
Amidst the hustle and bustle of life, The Gatehouse offers a retreat for rejuvenation and wellness, such as The Spa, which is only a stone's throw away. The Spa at Kesgrave Hall opened in July 2020 and is popular with hotel and local guests alike.  Enter a world of tranquillity with 5 double treatment rooms, huge outdoor hot tub, covered terrace and log fire; the Spa is a relaxing hideaway all year round. Indulge in soothing massages, transformative Elemis facials and tailored treatments, all delivered by skilled therapists dedicated to your relaxation.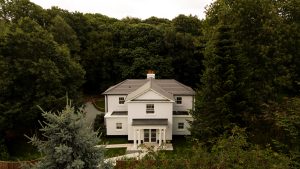 Suffolk's allure lies in its ability to seamlessly blend history, luxury, and natural beauty into an enchanting tapestry. The Gatehouse serves as the epitome of opulence and comfort, inviting you to embark on a journey that encompasses the best of Suffolk's offerings. Whether you're captivated by its historic villages, shopping delights, or captivating landscapes, Suffolk and The Gatehouse promise an unforgettable experience that leaves you feeling rejuvenated and inspired.