Apprenticeships are an excellent way for those who wish to set foot on a journey into a hospitality career, while working towards a qualification.
Through our partnership with Colchester Institute, many of our chefs initially joined as apprentices and worked their way up to become valuable members of our team.
Our ethos to remain the first choice for eating, drinking and staying in the Essex and Suffolk area has always relied on our ability to recognise and develop the best hospitality talent within our industry. Everyday, we see rewarding and successful careers in hospitality, and our workforce is something we're fiercely proud of.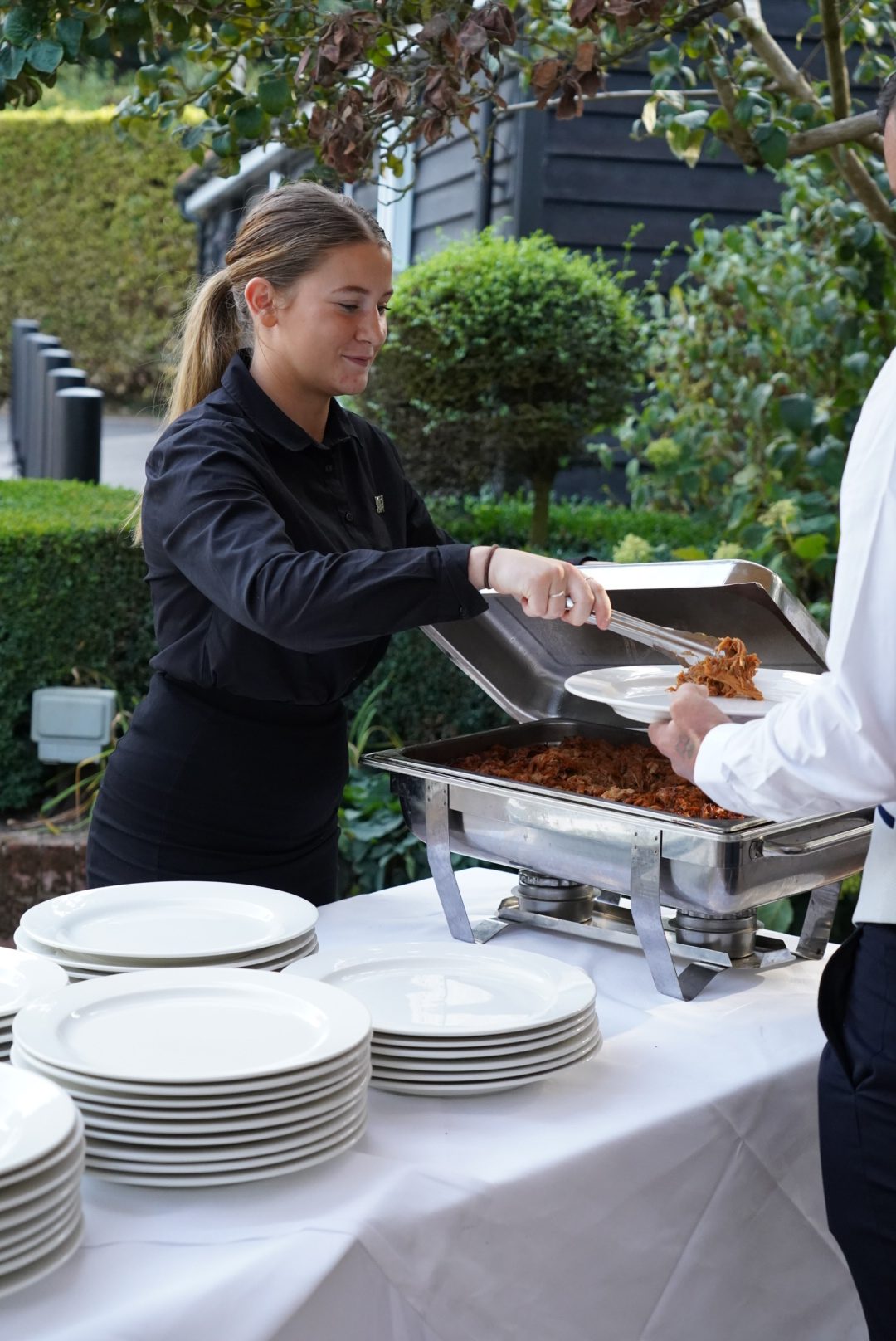 Catering Manager, Jessica Counsell nominated her apprentice Lauren Hansford to be spoken about as part of Hospitality Apprenticeship Week.
Lauren started with the business in June 2021 working in catering but was keen to progress her career and spoke to Jess about becoming an apprentice in March 2022.
Jess, why did you choose to highlight Lauren this week?
Lauren was a star from the day she started, I saw so much care and passion in what she did.
When Lauren was struggling with not enjoying college and she asked about the opportunity of doing an apprenticeship in hospitality. I thought it was a great idea. For me this is my first mentoring role and I really think that she is a great student. There is nothing Lauren won't try, or help with! Having done a Degree in Hotel Management myself I am always keen to encourage more people to pursue a career in the industry and to develop their education.
Lauren has shown that she can really balance the learning and academic side with the practical hands-on hours. Especially with having such a busy summer in events this year! In the quieter months ahead, we are looking forward to seeing what Lauren can offer with new ideas on what she has taken on board with the academic learning and how she could develop this in the company.
Apprenticeships can be a great educational choice and now I have started one student I would definitely be happy to take on more. It is great to see how they can develop and really makes them appreciate the work they are doing.
Lauren, why did you decide to pursue a career in hospitality?
From a very young age I never knew what I wanted to do as a career. I did always say that I wouldn't want a desk job (which this definitely isn't). I started looking for a part time job in the summer holidays when I left high school. I got an interview at Milsoms and the rest is history. At first, I worked in Talbooth House and Spa and moved over to the Talbooth in events and outside catering. I knew very quickly that this is where I would like to focus my career for the foreseeable future. Eventually I would like to take hospitality abroad and be able to explore around the world. This is why this course will be beneficial in the long run.
Why did you choose Milsoms Hotels?
I started a course at college and immediately realised this was not for me. I had taken the summer job at Milsoms and felt comfortable with the people around me. I realised quite quickly that this is where I could see myself. I spoke to my manager Jess and she was so supportive about everything. She put together a package to show Paul Milsom and I was given this opportunity to do an apprenticeship.
What is your favourite part of your job and why?
I love working with people, this includes the staff and our customers. No two days are the same with new tasks all the time. Working for Milsom Hotels is very rewarding, I enjoy making someone's special day extra memorable especially when the feedback is positive.